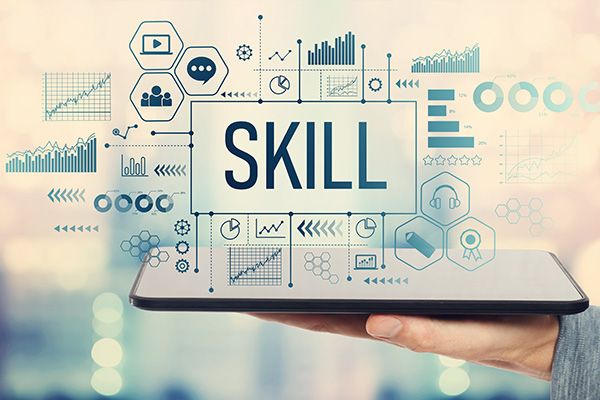 Competenze digitali e divari regionali nelle PMI italiane. La bibliografia
Pubblichiamo di seguito la bibliografia completa dell'articolo "Competenze digitali e divari regionali nelle PMI italiane", scritto da Davide Arcidiacono, Ivana Pais, Samuele Poy e Alessandro Rosina, sul numero di novembre-dicembre 2020 di Sviluppo&Organizzazione.
Ala-Mutka K. (2011), "Mapping digital competence: towards a conceptual understanding", JRC tchnical note, Institute of Prospective Technological Studies, European Commission, Seville.
Ala-Mutka K., Punie Y., Redecker C. (2008), "Digital competence for lifelong learning", Office for Official publications of the European Communities.
Alam K., Shahiduzzaman M. (2014), "Shaping our economic future: an e-impact study of small and medium enterprises in the Western Downs Region, Queensland", University of Southern Queensland, Toowoomba.
Alam K., Erdiaw-Kwasie M., Shahiduzzaman M., Ryan B. (2018), "Assessing regional digital competence: digital futures and strategic planning implications", Journal of Rural Studies, 60, 60-69.
Argyris C., Schon A. (1998), Apprendimento organizzativo, Guerini e Associati, Milano.
Bagnasco A. (1977), Tre Italie. La problematica territoriale dello sviluppo italiano, Il Mulino, Bologna.
Bagnasco A. (2009), "Il Nord: una città-regione globale?", Stato e mercato, 2, 163-186.
Bessen J. (2015), Learning by doing: the real connection between innovation, wages, and wealth, Yale University Press, New Haven.
Boston Consulting Group (2013), Ahead of the curve. Lessons on technology and growth.
Burroni L., Trigilia C. (2009), "Italy: rise, decline and restructuring of a regionalized capitalism", Economy and society, 38 (4), 630-653.
Burroni L., Trigilia C. (a cura di) (2011), Le città dell'innovazione. Dove e perché cresce l'alta tecnologia in Italia, Il Mulino, Bologna.
Canzian G., Poy S., Schüller, S. (2019), "Broadband upgrade and firm performance in rural areas: quasi-experimental evidence", Regional science and urban economics, 77, 87-103.
Carlsson B., Jacobsson S., Holmén M., Rickne A. (2002), "Innovation systems: analytical and methodological issues, Research policy, 32 (2), 233-245.
Caroli E., Van Reenen J. (2001), "Skill-biased organizational change? Evidence from a panel of British and French establishment", The Quarterly Journal of Economics, 116 (4), 1449-1492.
Codara L. (1997), "Le forme di regolazione delle transazioni economiche e sociali in una prospettiva «micro»", https://ideas.repec.org/p/usb/dipdss/codara-19970401-1.html
Crouch C., Le Galès P., Trigilia C., Voelzkow H. (2001), Local production systems in Europe. Rise or demise?, Oxford University Press, Oxford.
DESI, (2019), The Digital Economy and Society Index (DESI), https://ec.europa.eu/digital-single-market/en/desi
E-commerce Foundation (2019), "Global ecommerce report 2018", https://www.ecommercewiki.org/reports/807/ecommerce-report-global-2019
Edquist C., Hommen L. (2008), Small countries innovation system: globalisation, change and policy in Asia and Europe, Edward Elgar, Cheltenham.
European Union (2010), "2010 joint progress report of the Council and the Commission on the implementation of the 'education and training 2010 work programme', Official Journal of the European Union, http://eurlex.europa.eu/LexUriServ/LexUriServ.do?uri=OJ:C:2010:117:0001:0007:EN:PDF.
Felice E. (2013), Perché il sud è rimasto indietro?, Il Mulino, Bologna.
Fitzgerald M., Kruschwitz N., Bonnet D., Welch M. (2013), "Embracing digital technology. A new strategic imperative", MIT Sloan management review research report.
Fraillon J., Schulz W, Ainley J. (2013), "Assessment framework", International computer and information literacy study (ICILS), https://files.eric.ed.gov/fulltext/ED545260.pdf
Michal D., Aggarwal N., Kennedy D., Wenstruo J., Borno R., Chen J., Bezerra J. (2013), https://image-src.bcg.com/Images/Ahead_of_the_Curve_Oct_2013_tcm9-94245.pdf
Gui M., Fasoli M., Carradore R. (2017). "'Digital well-being'. Developing a new theoretical tool for media literacy research", Italian journal of sociology of education, 9 (1), 155-173.
Ilomäki L., Kantosalo A., Lakkala M. (2011), "What is digital competence?", http://linked.eun.org/web/guest/in-depth3
Istat (2019), Imprese e ICT – Report di Ricerca, https://www.istat.it/it/archivio/236526
Kane G. C., Palmer D., Phillips N., Kiron D. (2015), "Is your business ready for a digital future?", MIT Sloan management review.
Kavalier B., Flannigan S. L. (2008), "Connecting the digital dots: literacy of the 21st century", Teacher Librarian, 35 (3), 13-16.
Knowles M. (1993), Quando l'adulto impara. Pedagogia e andragogia, FrancoAngeli.
Mascheroni G. (2017), "A practice-based approach to online participation: young people's participatory habitus as a aource of diverse online engagement", International journal of communication, 11, 4630-4651
Nelson R. R., Rosenberg N. (1993), Technical innovation and national systems, in Nelson R. R. (ed.) National innovation systems: a comparative analysis, Oxford University Press.
Norris P. (2001), Digital divide? Civic engagement, information poverty & the Internet in democratic societies, Cambridge Press.
Ocd (2019), Report 2019, https://competenzedigitali.org/wp-content/uploads/2020/01/Osservatorio_CompetenzeDigitali_2019.pdf
Oecd (2005), "The definition and selection of key competencies", http://www.oecd.org/dataoecd/47/61/35070367.pdf
Oecd, (2016). "Skills for a digital world", in www.oecd.org/employment/future-of-work.htm
Oecd (2019), Skills matter additional results from the survey of adult skills, Oecd Publishing, Paris.
PISA (2018), PISA digital skills, https://www.compareyourcountry.org/pisa-digital
Politecnico di Milano (2019), "Lo stato di attuazione dell'agenda digitale", https://www.osservatori.net/it_it/pubblicazioni/stato-attuazione-agenda-digitale
Ramella F., Donatiello D. (2016), "I sistemi di innovazione nazionale del Sud Europa", Sociologia del lavoro, 143 (42), 56.
Bi R., Davison R. M., Smyrnios K. X., 2017, "E-business and fast growth SMEs", Small Business Economics, 48 (3), 559-576.
Sartori L. (2006), Il divario digitale. Internet e le nuove disuguaglianze sociali, Il Mulino, Bologna
Trigilia C. (2012), Non c'è Nord senza Sud. Perché la crescita dell'Italia si decide nel Mezzogiorno, Il Mulino, Bologna.
UNESCO (2010), ICT Competency standards for teachers, United nations educational, scientific and cultural organisation.
van Deursen A. J. A. M., van Dijk J. A. G. M. (2009), "Using the Internet: skill related problems in users' online behavior", Interacting with computers, 21 (5), 393-402.
van Dijk J., Hacker K.(2003), "The digital divide as a complex and dynamic phenomenon", The Information Society, 19, 315-326.
Viesti G. (2009), Mezzogiorno a tradimento. Il Nord, il Sud e la politica che non c'è, Laterza, Roma-Bari.
L'articolo integrale è pubblicato sul numero di novembre-dicembre 2020 di Sviluppo&Organizzazione. Per informazioni sull'acquisto di copie e abbonamenti scrivi a daniela.bobbiese@este.it (tel. 02.91434400).